Eternal Radiance Institute
of Permanent Makeup LLC

Permanent Makeup is a completely safe and controlled method which works by gently implanting cosmetic pigments into the dermal layer of the skin. This technique is mostly used to achieve a subtle enhancement of your natural beauty and also to correct certain skin conditions. Quality pigment colors are blended to harmonize as closely as possible with your natural look. With this treatment you can have beautiful sculpted brows, enhanced eyes and soft full younger looking lips which can last for three to four years.

Permanent Makeup is most beneficial for people who are unable to wear other cosmetics due to allergies and skin sensitivities or patients who have alopecia or receive chemotherapy. Permanent makeup is also great for people who constantly need to use a brow pencil for spare eyebrows, non existent eyebrows or those who wish to correct asymmetrical lips or brows. Women with vision problems or unsteady hands will undoubtedly find this procedure worthwhile. Wouldn't you like to look great 24 hours a day? Active lifestyles? Or do you just want to wake up ready to go If you answer yes to any of these questions you will love this any of procedures.



Permanent Makeup Services

Eyebrows
Eyebrows $250.00
Eyeliner
Upper Eyeliner $175.00
Lower Eyeliner $75.00
Full Set (upper and lower) $250.00
Lips
Lips (liner and fill) $250.00
Touch-Up
Color touch-up of an existing area $75.00 (per area)
Modification
Modification of an existing area $150.00 (per area)
Full Face
Eyebrows
Included
Eyeliner (upper and lower)
Included
Lips (liner and fill)
Included
Total:
$600
Eternal Radiance Institute of Permanent Makeup LLC
SUSAN CLARK
3305 Main Street
Suite 107
Vancouver, WA 98663
360.991.3756 & 360.693.8314


Powered by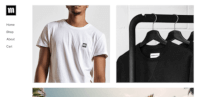 Create your own unique website with customizable templates.